About Us
Who are we?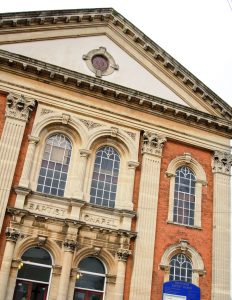 There has been a Baptist Congregation worshipping in Regent Street, Smethwick since 1877. The current building has stood in Regent Street since 1893 and from the outward appearance is a typical Victorian chapel.
Walk inside and you will find it quite different. It is welcoming and modern, brightly decorated and divided into two floors. The upper floor contains the worship area and minister's office while the lower area has all the other facilities required by a diverse community. The rooms of various dimensions can be hired at competitive cost for any activity except those requiring the consumption of alcohol.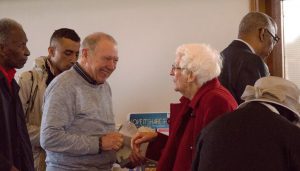 The Church is a member of The Baptist Union of Great Britain. The congregation is made up of people from the local community and surrounding areas who come together to serve Christ through a life of Corporate Prayer and Worship lived out in daily lives. The worship styles are varied with traditional roots, but open to the leading of God's Spirit as we seek to deepen our personal faith.
What do we believe?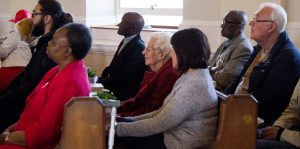 We believe in God, who is Father, Son and Holy Spirit, in The Bible as the Word of God. We believe that faith comes through personal relation with Christ and that believers' baptism expresses this. We affirm the priesthood of all believers, each of us has a part to play in the service of God.